Revue Reliefs are a publishing house targeting all the explorers of yesterday and tomorrow. I had the opportunity to redesign and reconceive their website right beside the web agency Point-Barre.
In the wake of its first year of publishing, Revue Reliefs's editorial policy has guided the website's redesign. Indeed, we focused on a coherent design where the topics of Abysses, Galaxies, Tropiques and Pôles made sense on their own.
All the magazines are gravitating around the notion of borders. They are accompanied by playlists that are made available directly from the website through widgets. Product pages display Clément Vuillier's photographs and illustrations, thus enabling the web user to flick through the displayed copy.
Every page features a "share" button that allows users to share the articles on a number of social media platforms.
This structure highlights Revue Reliefs's very first collection entitled "Explorer les dernières frontières" ("Exploring the last borders"), while keeping an architectural flexibility for future additions. As such, their new collection "Horizon" fit perfectly in the website and demonstrate its polyvalence and capacity to grow steadily while following the magazine's dynamics.
Visual Identity
Iconography
WordPress development tool
WooCommerce plugin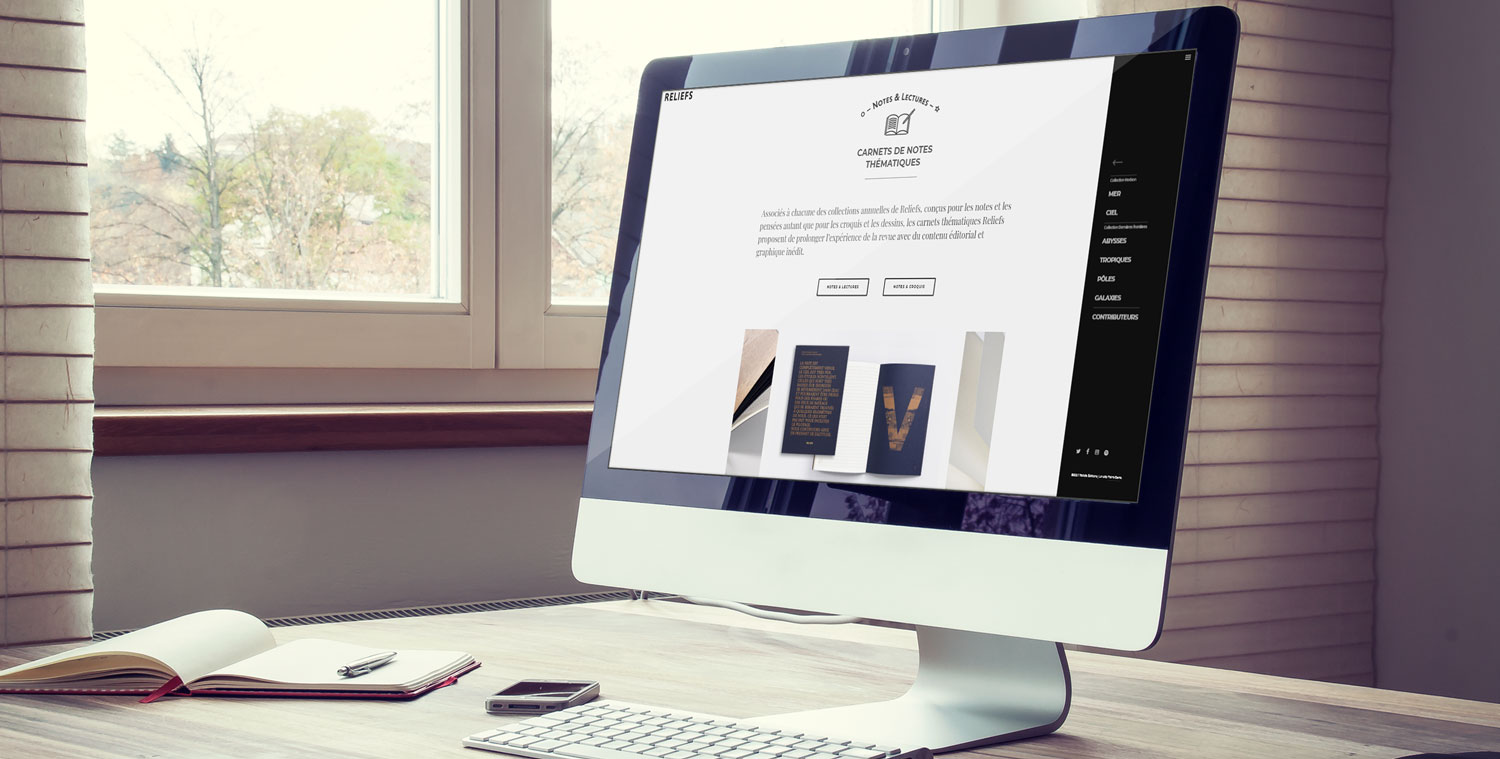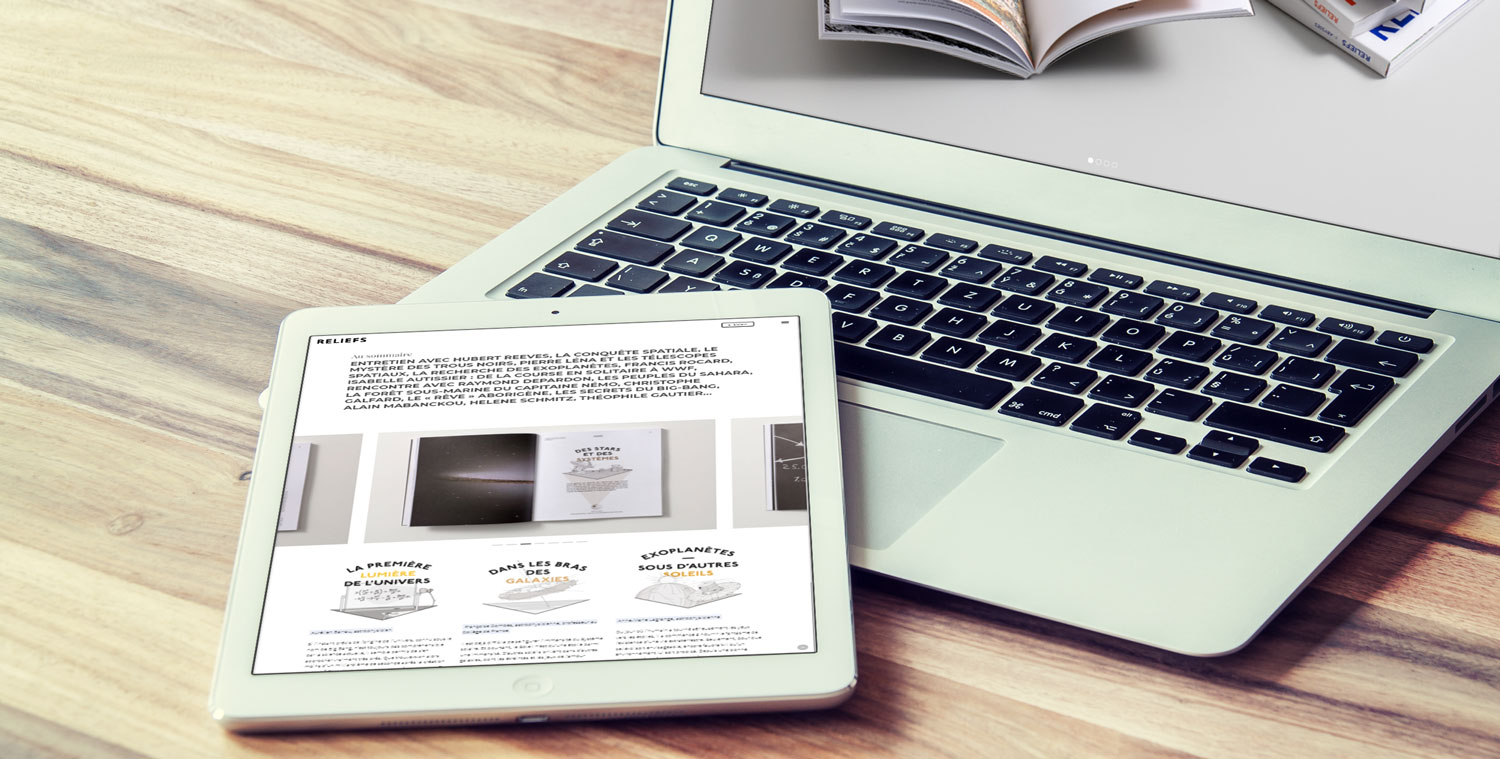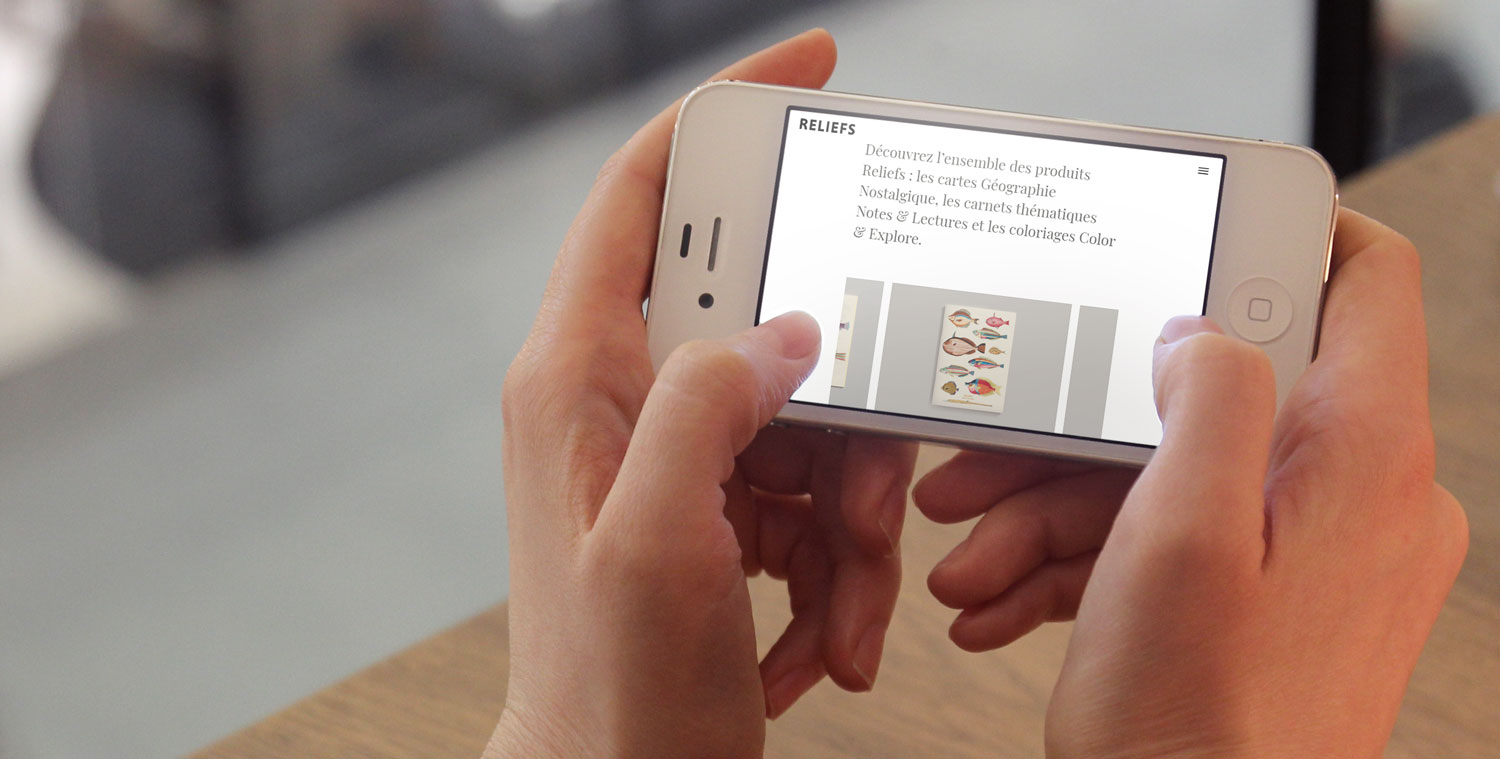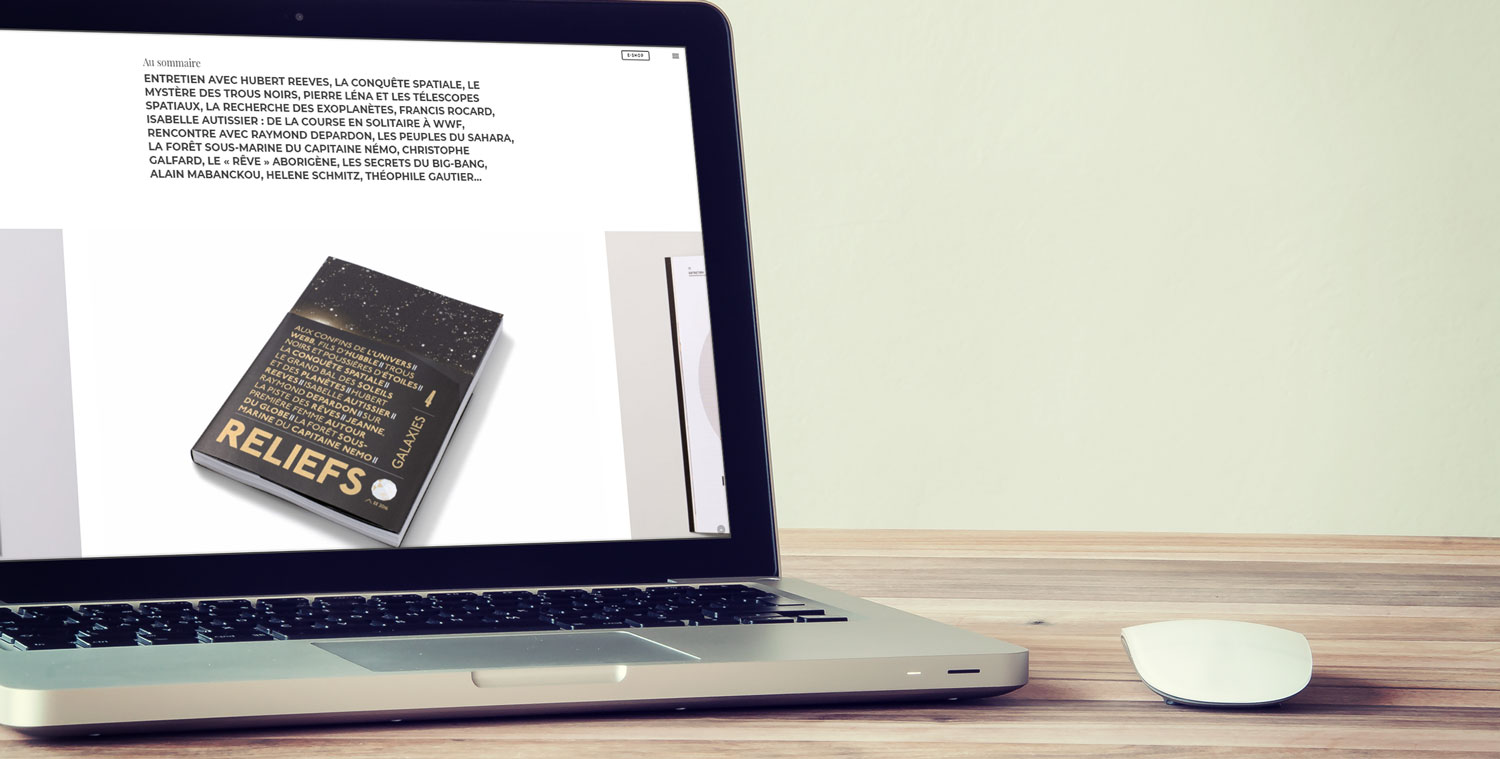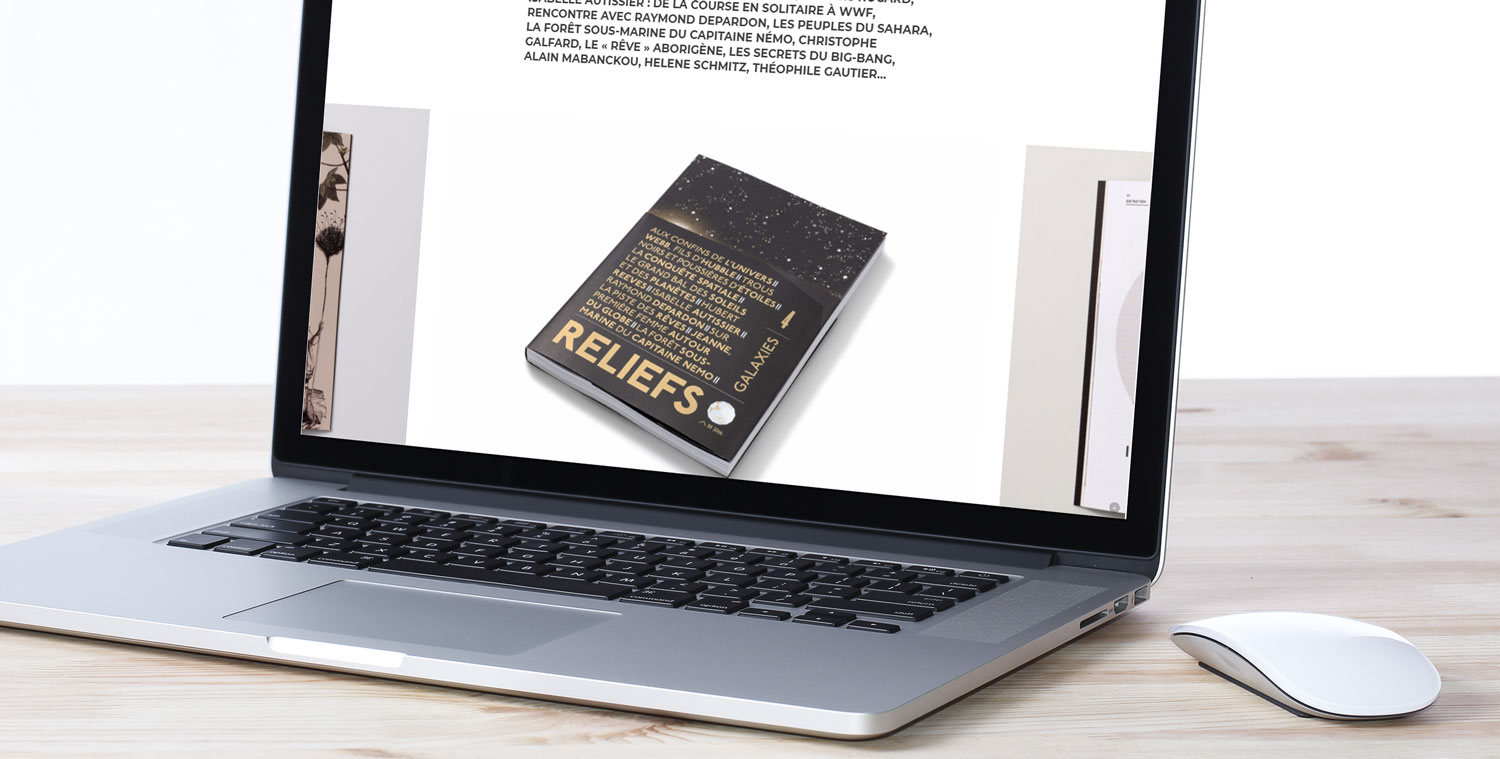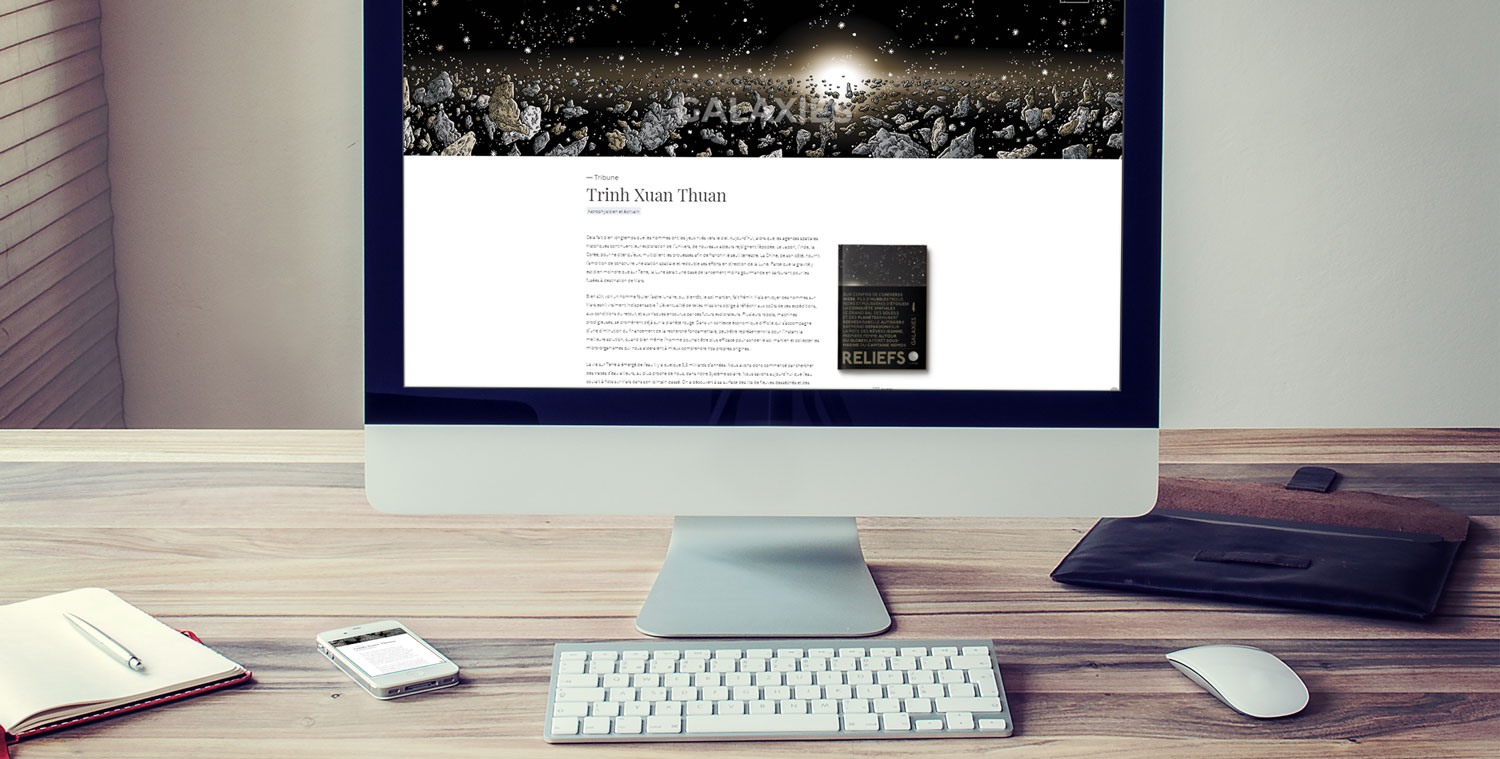 Links between the eshop and each issues were carefully designed to make sure that the content, and the concept behind the making of the print version, was always linked in one way or the other to the purchasing process. Consequently, the user can purchase an issue as soon as they're finished reading the displayed extract.
While highlighting the entirety of Revue Reliefs's products, the web pages are also designed to display by-products in link with the collection; such as playing cards, silkscreen paintings, notebooks, etc. Soon, leather goods will be added in relation to the current collection.
A "contributors" section was implemented to index all the authors, photographers and illustrators who have taken part in the making of all the Revue Reliefs's issues; a list adorned by Clément Vuillier's illustrations.
"This entirely responsive system was developed using WordPress, which offers a global and efficient solution – only three months after its launch, the online shop had already reached the expected sales… and this, even before the physical store had been opened."